Book and Lyrics by
​David Lindsay-Abaire

Music by
​Jeanine Tesori
Originally produced on Broadway by
​DreamWorks Theatricals and Neal Street Productions
---
Synopsis

Based on the Oscar-winning DreamWorks Animation film, Shrek The Musical is a Tony Award-winning fairy tale adventure featuring all new songs from Jeanine Tesori (Thoroughly Modern Millie, Caroline or Change) and a sidesplitting book by David Lindsay-Abaire. Shrek brings all the beloved characters you know from the film to life on stage, and proves there's more to the story than meets the ears.
"Once upon a time, there was a little ogre named Shrek…" And thus begins the tale of an unlikely hero who finds himself on a life-changing journey alongside a wisecracking Donkey and a feisty princess who resists her rescue. Throw in a short tempered bad guy, a cookie with an attitude, and over a dozen other fairy tale misfits, and you've got the kind of mess that calls for a real hero. Luckily, there's one on hand...and his name is Shrek.
Shrek presents a treasure trove of creative opportunities including costumes, sets, puppets (there is a fire-breathing dragon after all), and more! Irreverently fun for the whole family, Shrek proves that beauty is truly in the eye of the ogre.
Cast

SHREK - Blake Johnston

DONKEY - Nikki Gotschall

DRAGON - Bailey Krieger

​PINOCCHIO - Jon Gettert

WHITE RABBIT - Ezra Bailey-Kelly

FAIRY GODMOTHER - Alexis Stevensen

MAD HATTER - James Walton

HUMPTY DUMPTY - Bailey Krieger

​THELONIUS - Alonso Franco

SHREK'S DAD - Nate Welsh

​TEENAGE FIONA - Bailey Krieger

​CHILD SHREK - Kiara Irwin

​

​CHILD FIONA - Faith Walton

FIONA - Vionne Trizila (understudy Bailey Krieger)

LORD FARQUAAD - Grant Johnston

GINGY - Mikayla Marvin

BIG BAD WOLF - Zeb O'Bryan

​THREE LITTLE PIGS - Katie Flower, Savannah Otto, Sydney Zahm

WICKED WITCH - Ashley Cooper

UGLY DUCKLING - Maddie Hohbein

THREE BEARS - Blair Langan, Faith Walton, Nate Welsh

DWARF - James Walton

​THREE BLIND MICE - Blair Langan, Mikayla Marvin, Faith Walton

​SHREK'S MOM - Blair Langan

Crew

ENSEMBLE CAST (ANGRY MOB, HAPPY PEOPLE, GUARDS, KNIGHTS, RATS)
Eme Aufdenkamp, Ezra Bailey-Kelly, Ashley Cooper, Katie Flower, Alonson Franco, Maddie Hohbein, Kiara Irwin, Blair Langan, Mikayla Marvin, Zeb O'Bryan, Savannah Otto, Alexis Stevensen, Faith Walton, James Walton, Nate Welsh, Sydney Zahm

PIT BAND Chad Dean, Corbin Dean, Christopher Jennings, Nathaniel Jennings, Terry Kloppenborg, Stephanie Trimble

​STAGE MANAGER Olivia Fonseca
STAGE CREW Sable Davis, Esteban De La O, Katlyn Fonseca, Kida Fonseca

MAKEUP MANAGER Olivia Schmale
MAKEUP CREW Allison Becker, Ashly Cooper, Allison Ludwig, Gabbie Scott

LIGHTING TECHNICIAN Crystal Fonseca
SOUND TECHNICIAN Esteban De La O
SPOTLIGHT(S) Justin Beeks
SET DIRECTOR James Burwistle
SET CREW Sable Davis, Crystal Fonseca, Katlyn Fonseca, Kida Fonseca, Olivia Fonseca, Sierra Matschullat, Olivia Schmale

PIT BAND DIRECTOR Chad Dean
ASSISTANT DIRECTOR / MAKEUP / PROPMASTER Cheryl Ludwig
DIRECTOR / LIGHTING DIRECTOR / PROGRAMS / WEBMASTER Jonathan Jaques


Powered by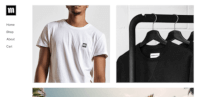 Create your own unique website with customizable templates.